Why Bell Pepper Is
Sensitive Skin's Savior

Why Bell Pepper Is
Sensitive Skin's Savior

Sensitive skin? Meet your match

This tasty ingredient is more than just your favorite crunchy salad-topper or side dish — it's time to unlock the true power of Bell Pepper. Sensitive, red, irritated skin? Meet your match with this ultra-soothing veggie that will calm inflammation and reinforce your moisture barrier. It's one of our favorite ingredients and with good reason.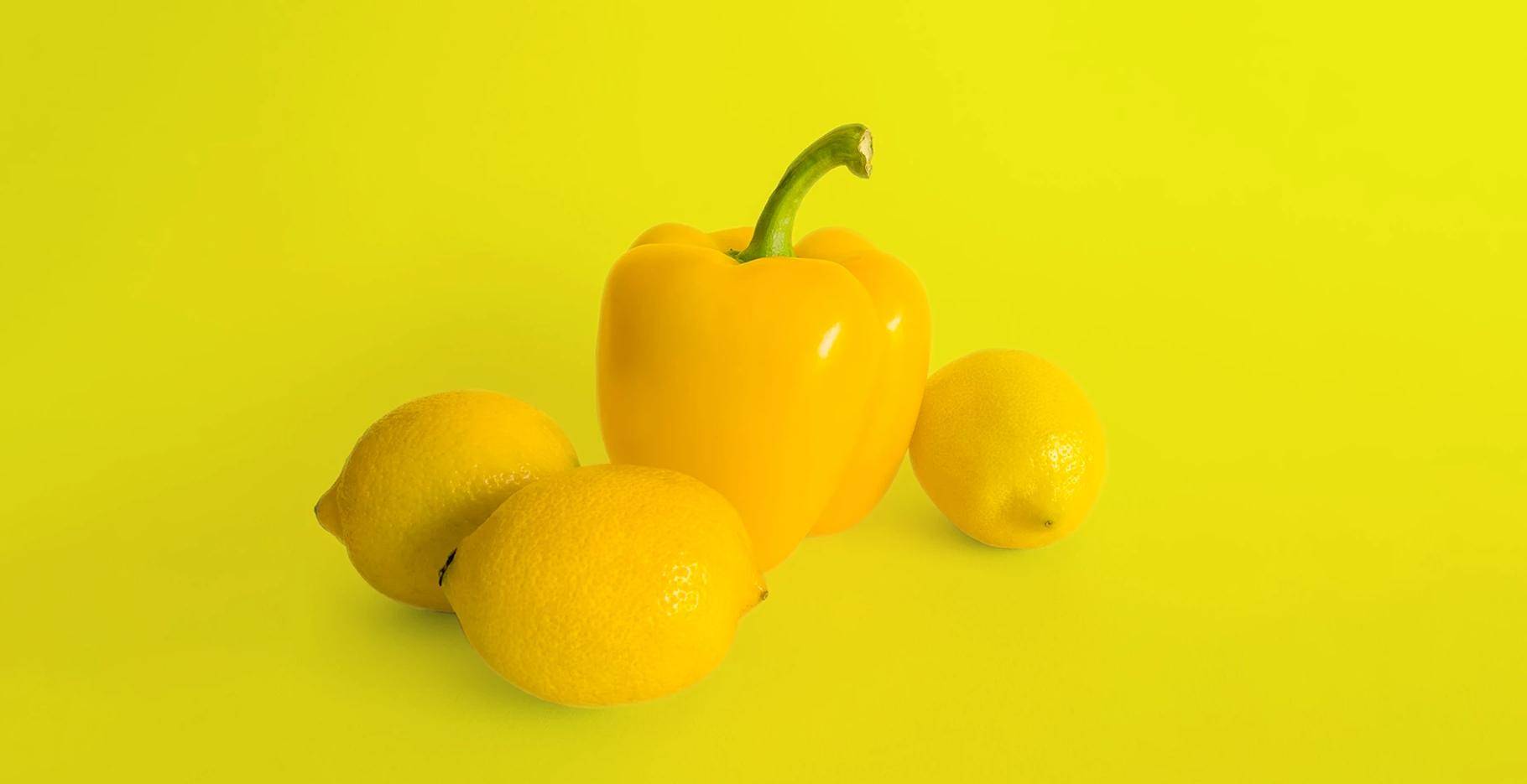 Not to be confused with the spicy variety, Bell Pepper or Capsicum Annuum is a powerful vegetable packed with antioxidants, phytochemicals, and natural vitamin C which aids in protecting the skin from free radicals and premature aging. In fact, this colorful veggie contains high levels of vitamins A, C, K and B6 that infuse the skin with a healthy dose of antioxidants to fight all forms of photo-aging. This is an integral part of your skincare regimen because as we age we are exposed to aggressive environmental stressors and sun damage that destroys healthy collagen and elastin leading to fine lines and wrinkles, sagging skin, and sunspots. Antioxidants work double-time to protect your skin from this oxidative stress while boosting collagen production.

This multi-colored veggie is also jam-packed with phytochemicals, micronutrients that are naturally produced by plants to help protect itself from environmental stressors making it an excellent ingredient to aid in reinforcing the skin's natural moisture barrier. Bell pepper is also particularly rich in the phytochemical — carotenoids that protect the skin from UV-damage. A joint study between the Department of Dermatology at Charité University Medicine in Berlin and the University of Athens in Greece found carotenoids to be vital components to the antioxidative protective system of human skin. If you don't have an antioxidant in your routine, it's time to add one!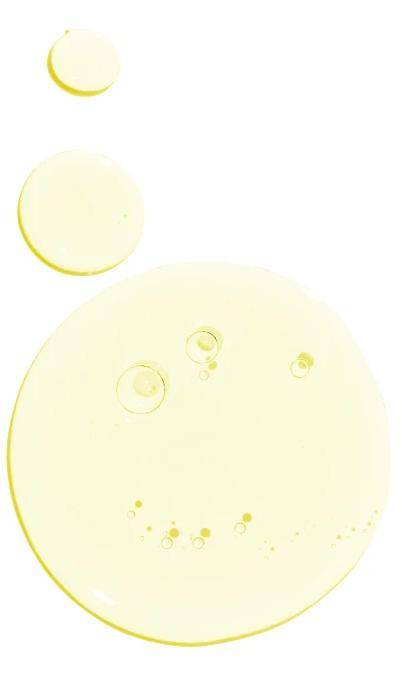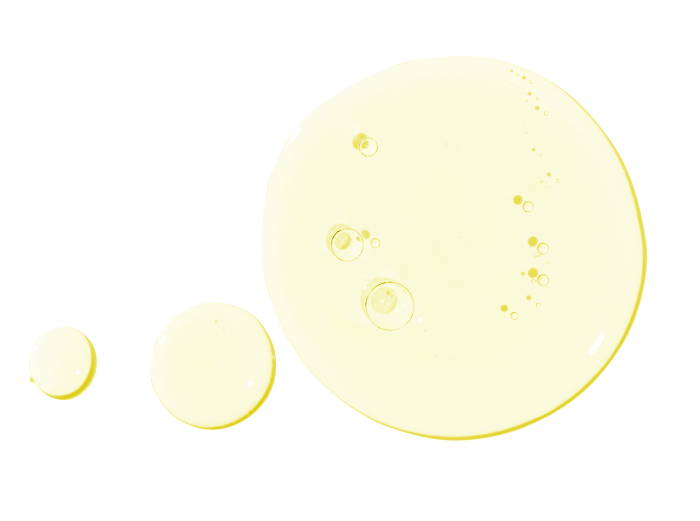 We can't get enough of this veggie and its ability to douse the skin with hydration. This is thanks to the high levels of electrolytes including magnesium and potassium. You can think of it as a Gatorade shot to the skin that helps to improve the skin's moisture levels leaving it plump with hydration. Proper hydration is a must when you're dealing with sensitive skin as it helps to regulate barrier function. When you have sensitive skin, you're prone to a weak barrier that leaves your skin susceptible to environmental stressors that can cause redness and inflammation. Another layer of protection comes in the form of capsaicinoids, a chemical compound found in Bell Peppers that when used topically, is effective in reducing inflammation and redness particularly for those with compromised skin conditions like psoriasis. Bell Pepper is there to soothe and protect your skin.
Gentle Vitamin C Alternative

If you've got sensitive skin, you know how hard it is to find brightening and exfoliating ingredients that will do their job without causing unnecessary irritation. Bell Pepper is a great source of natural Vitamin C that can help to even your skin tone and increase collagen production. The gentle traces of vitamin C work to brighten — diminishing dark marks and hyperpigmentationwhile providing an instant soothing effect. Vitamin C is also an excellent source for collagen production and protection as the antioxidants that help to fight photo-aging and protect the collagen you already have while increasing collagen production within the body.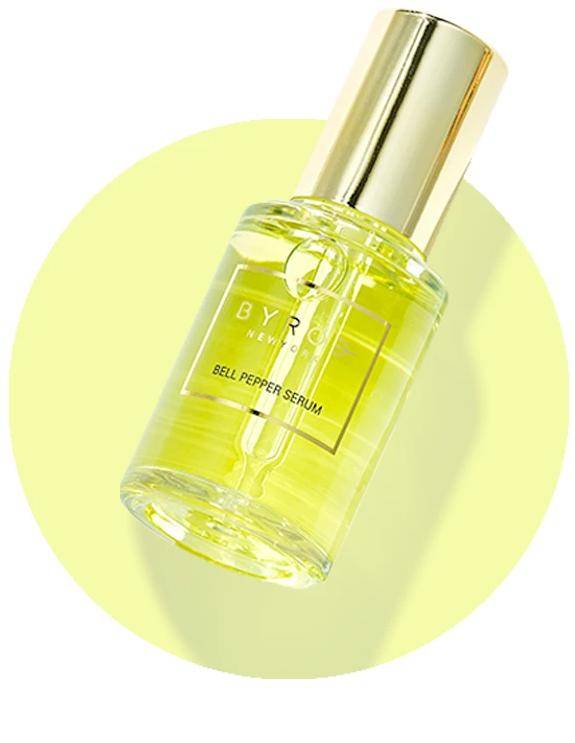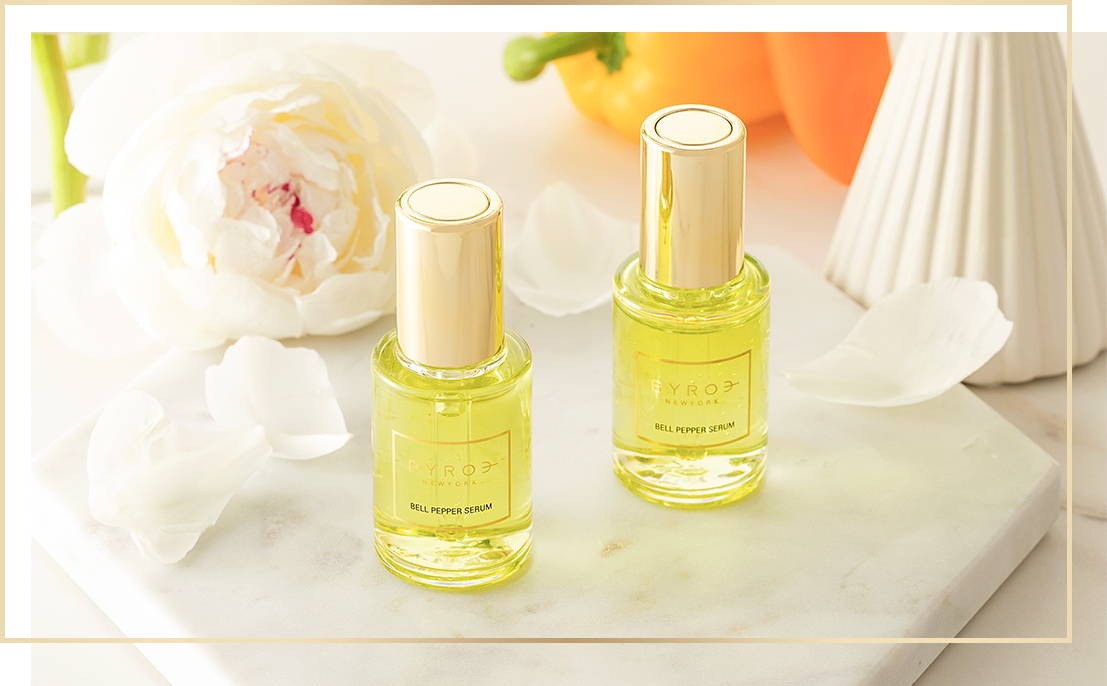 It's time for your skin to calm down with a mega-dose of skin-soothers in the BYROE Bell Pepper Serum. This serum contains high concentrations of barrier-reinforcing Bell Pepper extract as well as a trio of skin-soothers including Ceramides, Beta-Glucans, and Centella Asiatica to calm inflammation and irritation associated with sensitive skin.

Ceramides are important for your skin barrier function as they are skin-identical lipids that form the outer barrier of your skin. They work by proving the strength and integrity your moisture barrier needs to protect you from acne-causing bacteria and environmental stressors that can weaken and damage it. Beta-Glucans, another barrier reinforcer, adhere to the outer wall of keratinocytes to form a strong protective film preventing the penetration of harmful bacteria. It also prevents transepidermal water loss (TEWL) which can leave already sensitive skin parched and more prone to irritation. Centella Asiatica further soothes and speeds up wound recovery while reducing inflammation. You can think of these ingredients as your skin's bodyguards that will preserve and protect it at all costs.