New To BYROE? Start Here!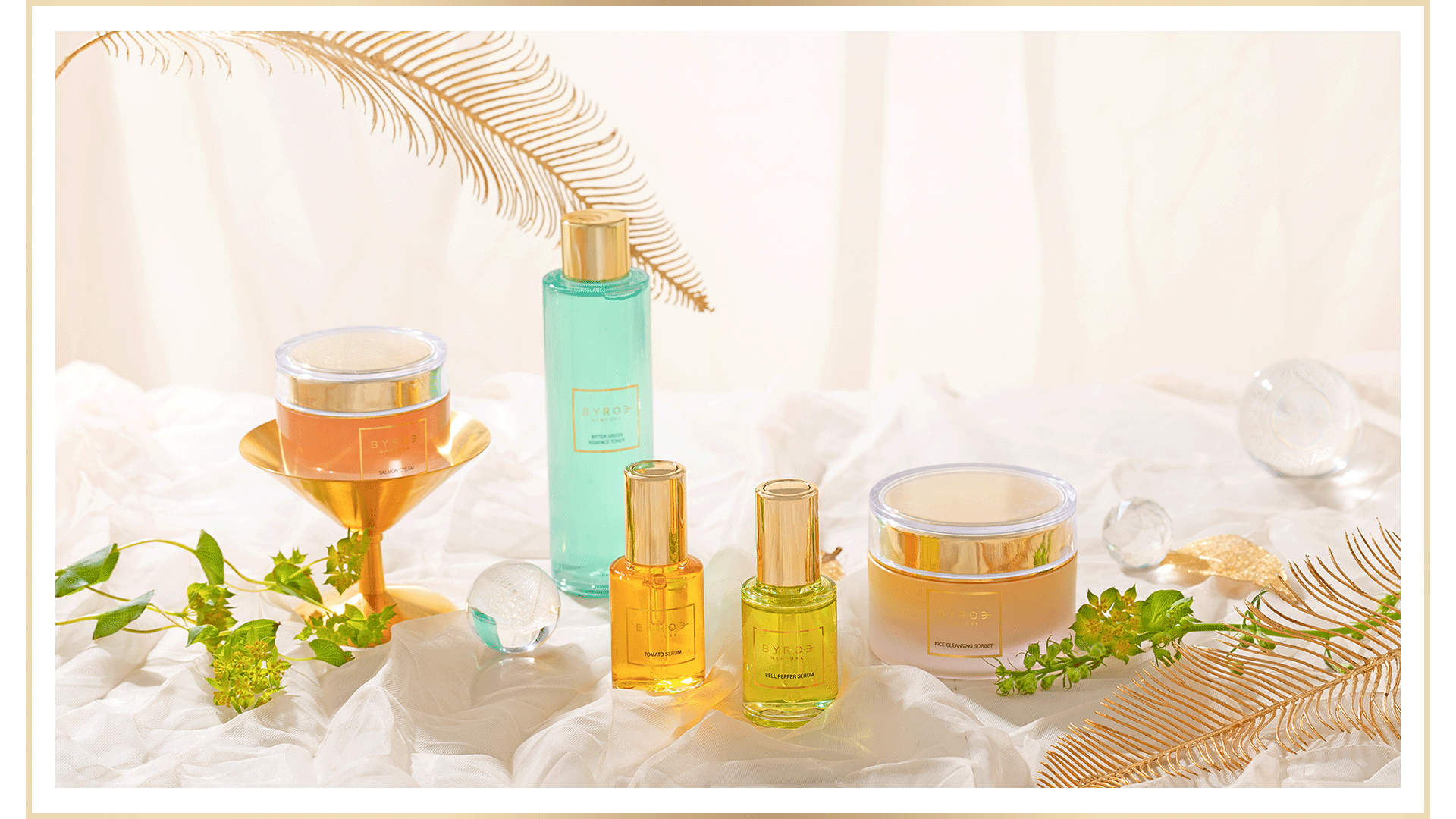 Have you had your greens today? BYROE is here to change that. BYROE (pronounced /bye.row/) is named after our founder, Amy Roe. Our entire line is fully inspired by healthy, salad ingredients leveraging the anti-oxidant and anti-inflammatory properties of nutrient-rich foods to provide your skin with the same high-quality nutrition as your body. Each product combines the best of natural ingredients and cutting-edge science in innovative skin-friendly formulas made for all skin types. We're a skin first brand so all of our products are carefully curated to contain only the best for your skin.
Sounds good, right? We thought so too. Keep reading to find out why salad was our inspiration and what makes our line different.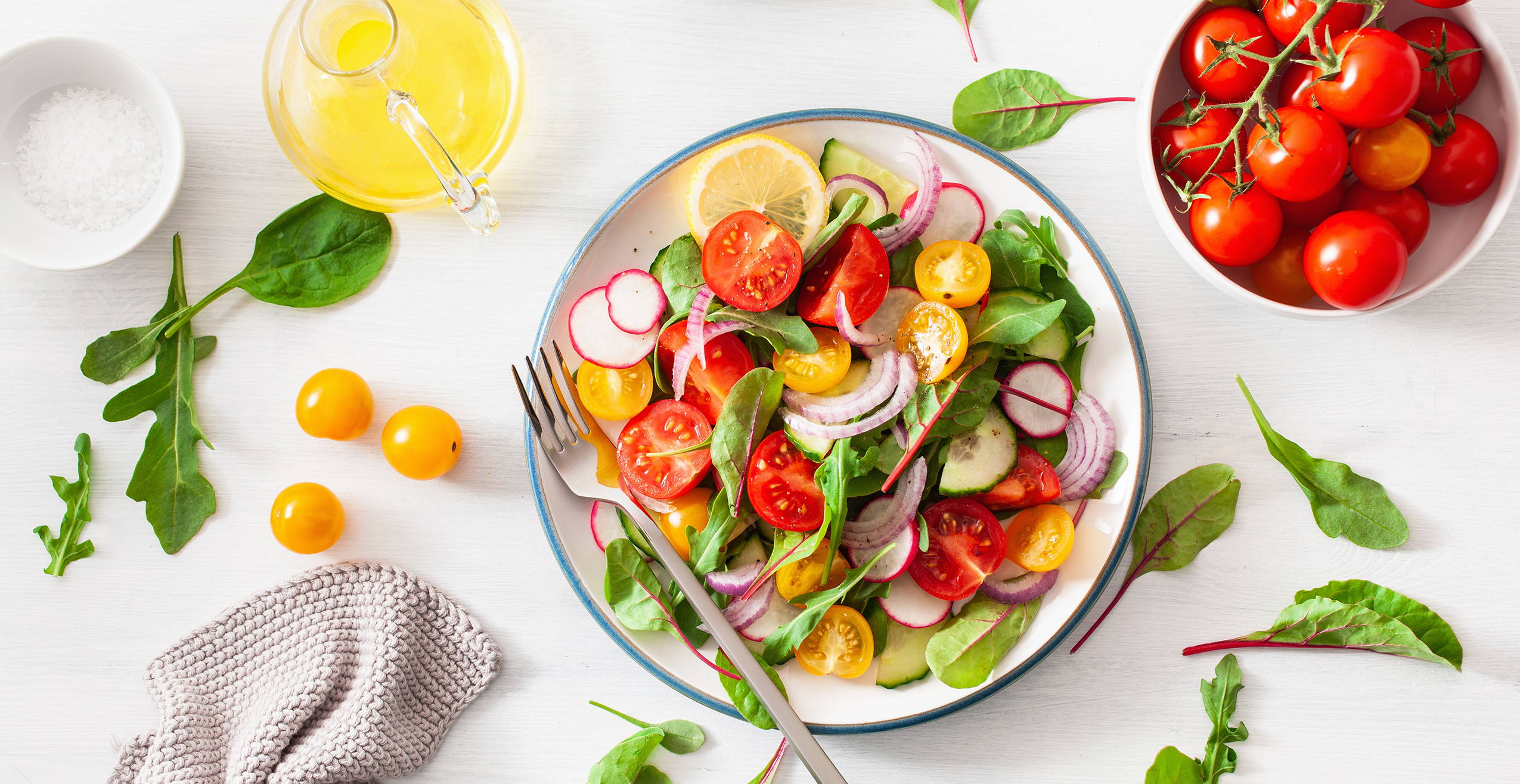 While Amy was attending Columbia Business School in NYC there was one thing she consistently noticed — almost everyone grabbed a salad for lunch. It was quick, easy and nutritious. She thought to herself: why can't we apply that same level of nutrition to our skin? This is how BYROE was born. We wanted to bridge the gap between wellness and skincare and introduce a more holistic approach that nourishes your body on the inside and out.

With that in mind, we created our salad-inspired line as a visual representation of your skincare routine. Similar to putting salad into a bowl, you should apply your products step by step to maximize your results.

1. Start with the Rice Cleansing Sorbet for some healthy grains and gentle cleansing.
2. Pat in the Bitter Green Essence Toner as your daily dose of greens and hydration.
3. Add in your choice of seasonal vegetables with our Tomato and Bell Pepper serums to target your skin concerns.
4. Lock in moisture and get nourishing protein with our Salmon Cream to complete your salad.
CLEAN DOESN'T HAVE TO MEAN INEFFECTUAL

Another point that was incredibly important to the birth of BYROE was the mission to create clean, cruelty-free skincare that remained luxurious as it is efficacious. There is a trend in the clean beauty world where these clean formulas are viewed as ineffective and only providing at-most basic hydration. We wanted to shatter that misconception and create incredibly powerful formulas that combined research-backed high-performance actives like collagen-boosting peptides and pure vitamin C with potent natural ingredients to hydrate, brighten, and resurface your skin, without compromising on quality, effectiveness, and safety.
HIGH-PERFORMANCE ≠ COMPLICATED

Each product in our first line was designed to provide you with high-quality results. When it comes to skincare, Amy has tried it all. From high-end luxury brands to affordable ones, she spent years researching the market to see what was missing. Her takeaways: keep things simple. No complicated product names or unnecessary jargon just effective products that speak for themselves. When used together, each product in our line will provide you with the foundation for healthy, beautiful age-defying skin.

What are you waiting for?
Try it for yourself. Shop BYROE now.