Here's Why Rice Is A Must-Have Ingredient In Your Skin Care Routine
It's common knowledge that rice has been an essential diet staple in the East for thousands of years. In fact, according to archaeological evidence rice was first cultivated and domesticated in the Yangtze River Valley in China dating back to 2,000 BC. But, this grain is more than just a food staple — it's also known as an ancient beauty secret to brighten skin and improve the health of your hair. Have you noticed this age-old ingredient popping up in your skincare products lately? Find out why this ancient-brightener is a must-have in your skincare routine.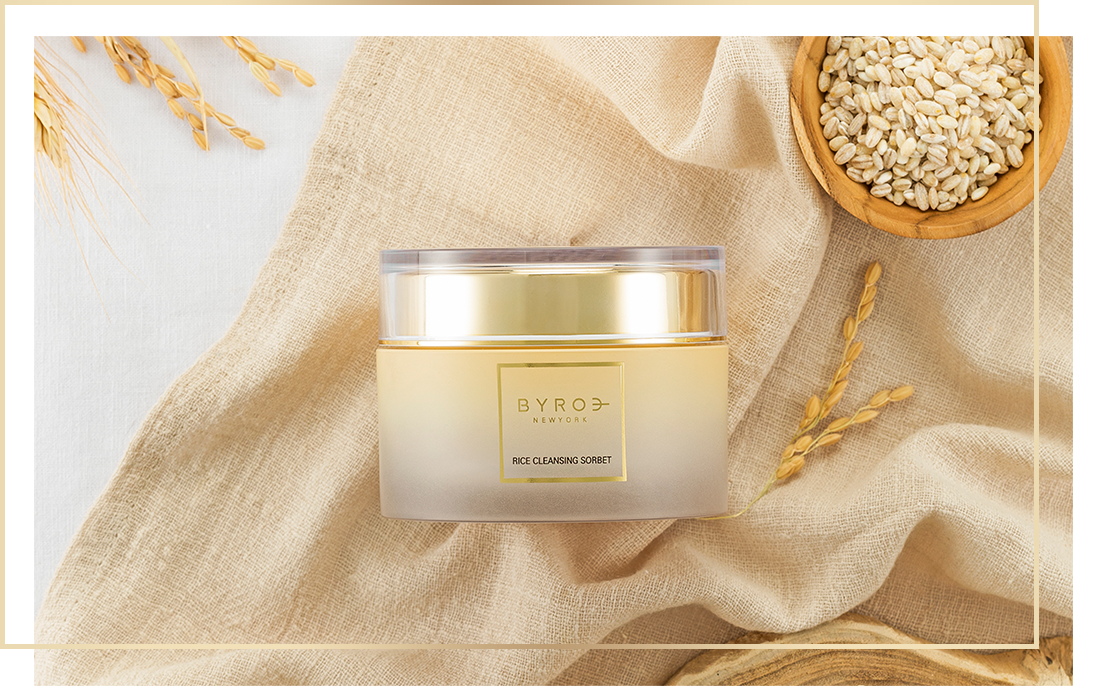 The Historic Benefits of Rice:

As early as the Qing Dynasty, Chinese women used the leftover water from washing rice to cleanse and brighten their skin. In Japan, Geisha's used to bathe in rice-bran water to exfoliate and soften. This ancient beauty secret is made possible thanks to the antioxidant power of rice.

Rice bran, the hard outer layer of the husk, is rich ferulic acid, gamma-oryzanol and phytic acid — potent antioxidants that help to protect the skin from premature aging by scavenging for damaging free radicals. This grain is also chock full of nourishing vitamins including vitamin A + C, phenolic and flavonoid compounds, which further scavenge and help to maintain the youthfulness of skin. Furthermore, the Research Institute for Medicines has suggested that rice can help to inhibit the activity of elastase [an enzyme that damages elastin] making it even more of an anti-aging powerhouse.

If that wasn't enough, rice is also an amazing treatment for acne. A recent study from the Acta Dermato-Venereologica, an international peer-review journal for clinical and experimental research in the field of dermatology and venereology, found that the starches present in rice alleviate inflammation making it a potent method to combat and soothe blemishes, eczema, and rosacea.
When it came time to create our very own cleanser, we knew we had to include this effective ingredient as one of the main components in the formula. Our Rice Cleansing Sorbet features a luxe combination of non-comedogenic rice bran oil and nourishing wheat germ oil to gently cleanse, soften, and smooth the skin. You can think of it as an ancient beauty secret — bottled for everyday use.