Want Brighter Skin?
Tomato Is Key

Want Brighter Skin?
Tomato Is Key

The hidden secret to luminous, youthful skin.

Dewy, glossy, glowy, luminous — all adjectives to describe the ideal skin of the moment. But, how to achieve this? The answer is closer than you think. Tomato is the skincare ingredient you've been sleeping on. You need to add it to your routine to achieve that glowy, glass skin you've been dreaming of. Let's discuss!

Tomato is an essential skin ingredient as it contains a combination of gently exfoliating fruit enzymes and lycopene, a carotenoid that lends the tomato its bright red color while also allowing it to be rich in antioxidants that maintain the skin's youthful appearance (can anyone say Peter Pan syndrome?!).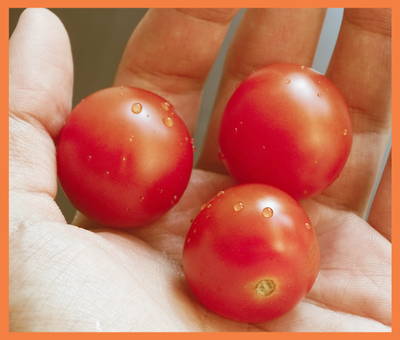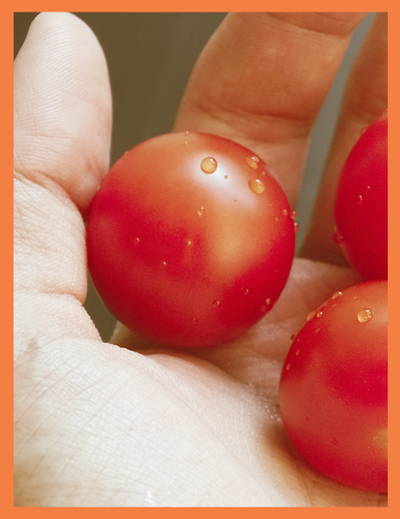 We are obsessed with this ingredient as lycopene is more than just a powerful antioxidant this compound not only fights free radicals but it also increases the body's resilience against oxidative stress and other environmental stressors. Unfortunately, when our body is faced with these stressors, the overload causes an imbalance between free radicals and antioxidants leading to cellular damage. This can result in the dreaded fine lines and wrinkles, loss of collagen, and sagging skin to name a few. The incredible antioxidant content in tomatoes helps to prevent this damage maintaining your skin's youthful and glowing complexion. Ok, where can we sign up to get more Tomato in our lives?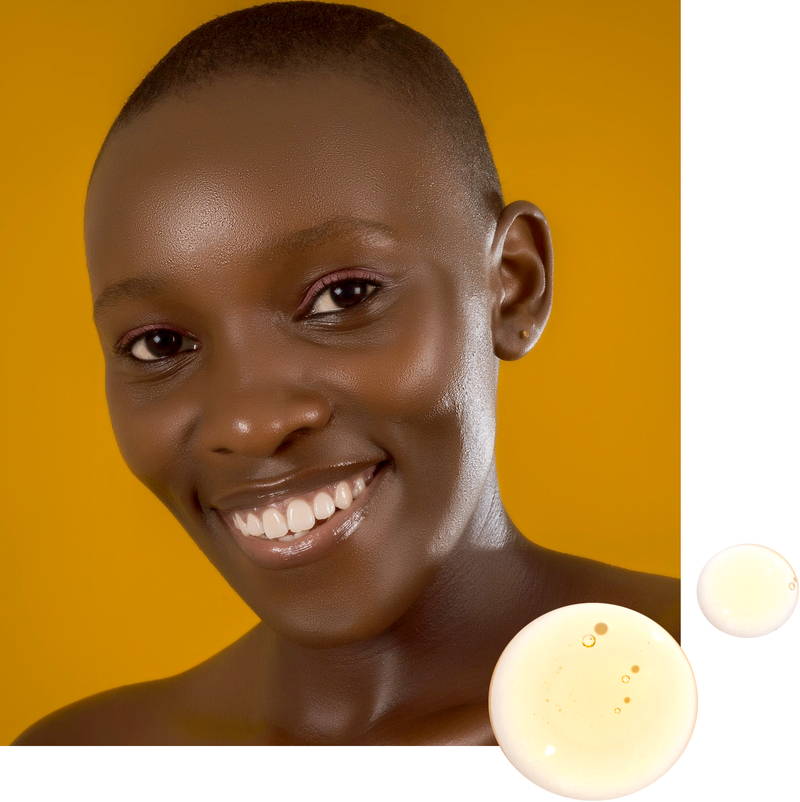 The enzymes in Tomato are integral as well as they gently exfoliate the skin working to boost cell turnover to reveal brighter, more luminous skin. As we age, our skin's ability to shed dead skin cells gets fewer and far between leading to dull, dehydrated and aged skin. No thank you! In order to avoid that, you need an ingredient like Tomato to gently exfoliate those dead skin cells which combat uneven skin tone and texture. These enzymes work by breaking down the keratin proteins in the outer layer of the skin that bond the dead skin cells together allowing them to shed away and reveal all the fresh, baby smooth skin beneath. Tomato is amazing for this as it gets rid of ALL of the dead skin without causing unnecessary irritation or inflammation. If you're going to exfoliate, you want gentler alternatives so you can avoid causing undue stress and damage to your skin. We're all about that healthy, radiant glow!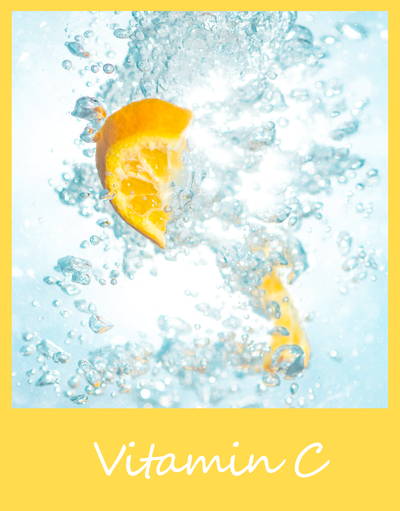 This fruit/vegetable hybrid is also rich in natural vitamin C working to even skin tone and fight signs of hyperpigmentation. No matter your skincare routine, vitamin C is something you want to include in order to fight premature aging. This ingredient is essential because it increases the synthesis of collagen in the skin boosting elasticity and preventing sagging. Tomato is also rich in magnesium and potassium — two must-have electrolytes that increase your skin's moisture levels aiding in that dewy, fresh look. You can also thank it's astringent properties for minimizing the appearance of large pores, smooth overall skin texture and fight blemishes to create smooth, flawless skin. Basically, Tomato is a triple threat that you need in your routine to hydrate, brighten, and exfoliate to achieve glowing skin!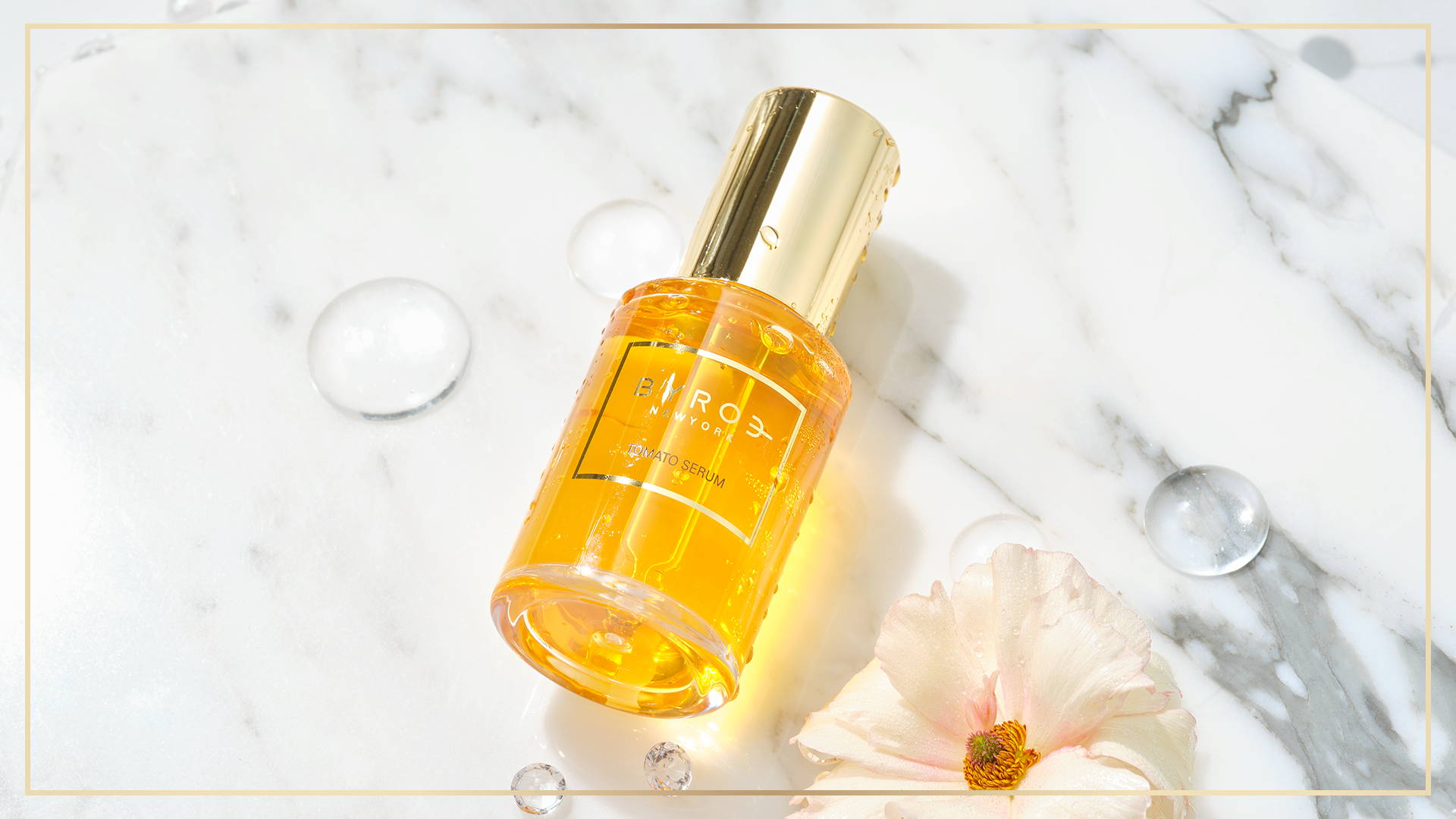 You've got to try the BYROE Tomato Serum!🍅 It's a highly-concentrated treatment serum packed with tomato extract, pure vitamin C, and peptides to hydrate and brighten your skin. The tomato gently exfoliates and resurfaces smoothing unwanted skin texture and revealing brighter, more even skin. We love how this ingredient works in conjunction with pure vitamin C aka ascorbic acid to maximize its brightening capabilities further aiding in reducing the appearance of dark marks, acne scars, and other hyperpigmentation. This combo will leave your skin looking plump and juicy and packed to the brim with hydration. Your golden hour selfies are about to look 10x better!

We added a healthy dose of ceramides and peptides to boost collagen production and reinforce your skin barrier for healthy, hydrated skin. The ceramides were a must to include in the formula as these skin-identical lipids are a part of the building blocks of your skin that maintain its structural integrity. Adding a ceramide to your routine will fortify your skin's health and further protect it from environmental stressors. The collagen-boosting peptides further this mission by increasing collagen synthesis working to firm and revitalize the skin. Plus, this serum will leave your skin with a dewy, luminous finish!