How To Transition Your Skin Care Routine For Spring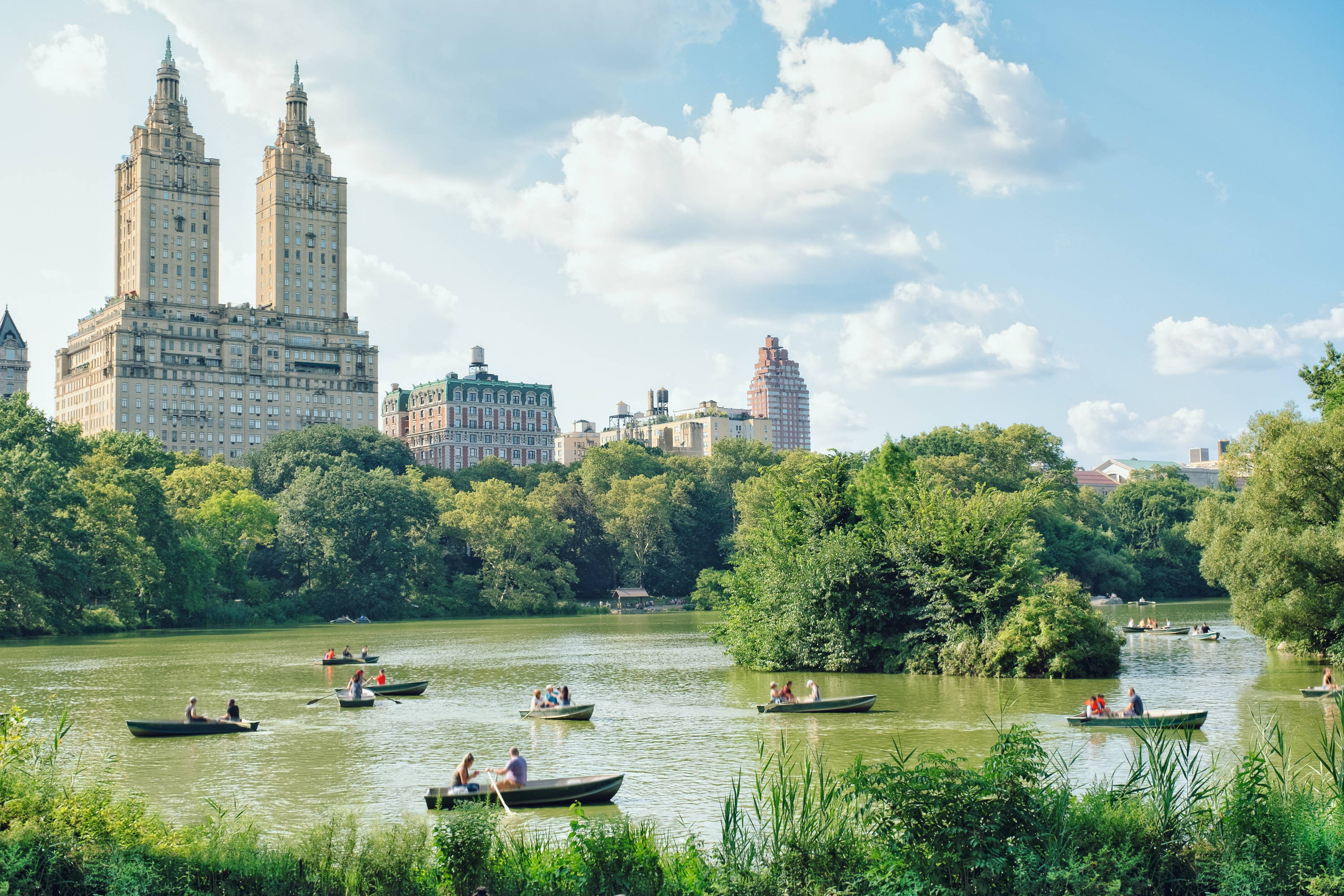 After months of cold, frigid temperatures, blistering wind, and (thankfully) mild amounts of snow, spring is FINALLY here! But, that doesn't mean our dry, flaky winter skin is ready to go. It's become accustomed to a long season of layering on thick moisturizers and nourishing oils and with warmer weather comes an increase of humidity which signals that it is time for our routine to change in order to maintain healthy, hydrated skin. Not sure how to switch it up? We reached out to Joshua Zeichner, director of cosmetic and clinical research in dermatology at Mount Sinai Hospital, for his top tips on how to refresh your skincare routine from winter to spring.
1. Deep Cleansing Is Essential
When in doubt, always deep clean your skin. "As the weather gets more humid, the skin often starts to feel heavier and more oily" advises Zeichner as this can leave us with more texture than usual. Properly cleansing your skin is essential as it ensures we're removing every trace of dirt and debris without stripping the skin. Always remember to follow up with a water-based cleanser if you have oilier/combination skin types.
💛 Try: Our luxe Rice Cleansing Sorbet was formulated to instantly melt upon contact with skin dissolving all traces of makeup (including waterproof mascara!), excess oil, and sunscreen. This nourishing formula contains a combination of rice bran and wheat germ oil to intensely moisturize while leaving the skin feeling incredibly clean and soft.
2. Look for Clarifying Toners
Make sure your toner is multitasking! Basic hydration is essential to the health of your skin but as the weather changes you'll want to reach for more clarifying (yet gentle!) ones. Our rule of thumb is — if it can deep clean and hydrate at the same time you're moving in the right direction. These types of toners will help to clarify your pores, fight humidity-charged breakouts, and keep skin smooth.
💛 Try: One of the reasons we love our Bitter Green Essence Toner is because it intensely hydrates the skin while also helping to fight skin texture. It was developed with a potent blend of 33 different antioxidant-rich greens including Centella Asiatica, Green Tea, Artichoke, and Broccoli to minimize the appearance of larges pores, soothe inflammation, and smooth skin texture. We call that a win-win!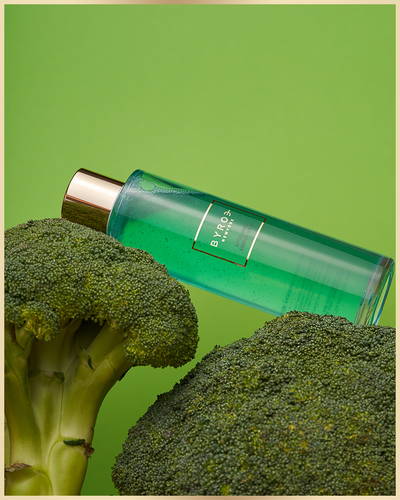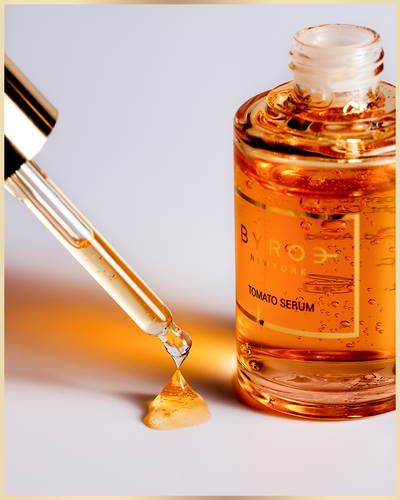 The lack of humidity during the cold-weather season can result in a build-up of dead skin cells leading to increased acne and hyperpigmentation. The warmer weather helps us out by boosting oil production leading to a more hydrated skin surface but that can cause you to experience some skin texture issues. This is the time to look for serums that will help to boost cell turnover helping to get rid of that excess build-up and restore your glow.
💛 Try: Warm weather is all about that dewy glow! Achieve it with our glow-boosting Tomato Serum which is packed with gently exfoliating tomato enzymes, collagen-boosting peptides, and brightening pure vitamin C to restore, resurface, and revitalize your skin. Zeichner also agrees as "Add[ing] an antioxidant to your daily routine to protect the skin from UV related free radical damage. Vitamin C is perhaps the best-studied antioxidant we have to protect the skin. It acts as a fire extinguisher to put out free radical damage and prevent harm to the skin. Layer under your sunscreen every morning." Move over dull, flaky winter skin!
4. Lightweight Layers Are Key
We hate to admit it but I'm sure we all have that one friend that skips on moisturizing during the warmer weather (we're looking at you oilier skin types!). But, moisturizing your skin is important to maintaining the health and integrity of your skin. "Even in warmer weather, the skin still may need a moisturizer if you are dry. Rather than the heavier creams and balms that you rely on during the wintertime, switch over to lighter lotions that won't weigh down the skin" says Dr. Zeichner. Look for lightweight layers that pack a punch of grease-free moisture.
💛 Try: When creating our Salmon Cream, the texture of the formula was incredibly important to the process. We wanted to develop a moisturizer that actually delivered on the promise of intense moisture while remaining lightweight and grease-free. We achieved just that with this featherlight and creamy formula packed with omega-3 fatty acid-rich salmon caviar, pore-minimizing Niacinamide, and firming Adenosine. No greasy residue here! Just lightweight, long-lasting moisture that won't clog your pores.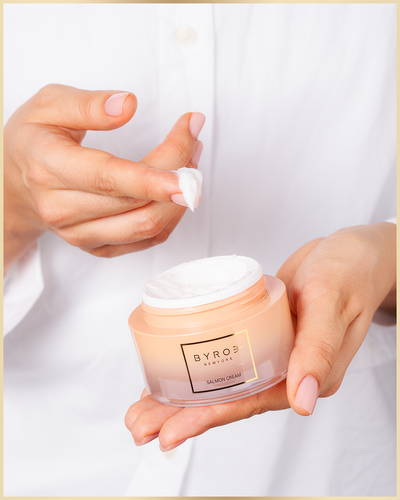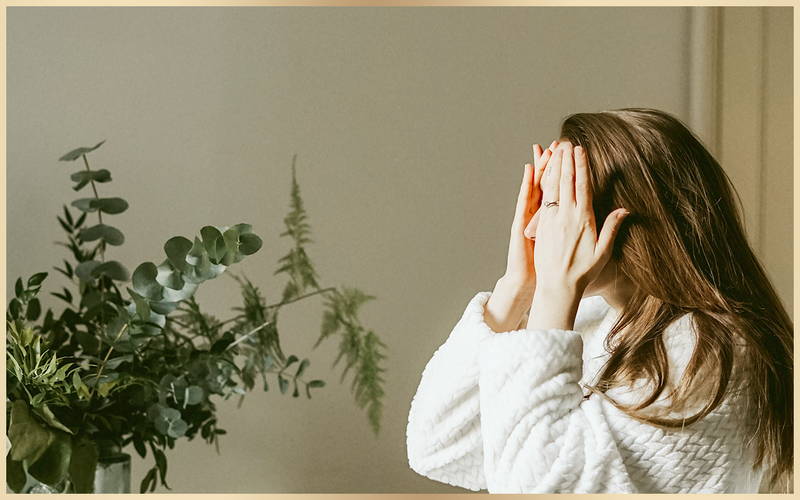 One of the most crucial tips we have is that you should always remember to layer SPF at the end of your routine. This step is critical to not only protect your skin from premature aging but it'll help combat acne and increased oil production as well. " The summer solstice or the longest day of the year is mid-June. The earth is actually equally close to the sun in July as it is in May and the same in August as in April. So sun protection in the spring is just as important as protection in the summer" advises Zeichner.
💛 Try: One of our favorites is the Supergoop Glow Screen SPF 40 because it protects skin while giving a beautiful, luminous finish that is perfect for spring. It also provides another layer of hydration thanks to the combination of moisture-boosting Hyaluronic Acid, Vitamin B5, and Niacinamide.